If you decide you no longer want to use BedBooking as a Channel Manager for your Airbnb reservations, prices, and availability, you can disconnect it in your Airbnb account.
Log in to your Airbnb profile and go to the Account tab.
Then open Privacy & sharing.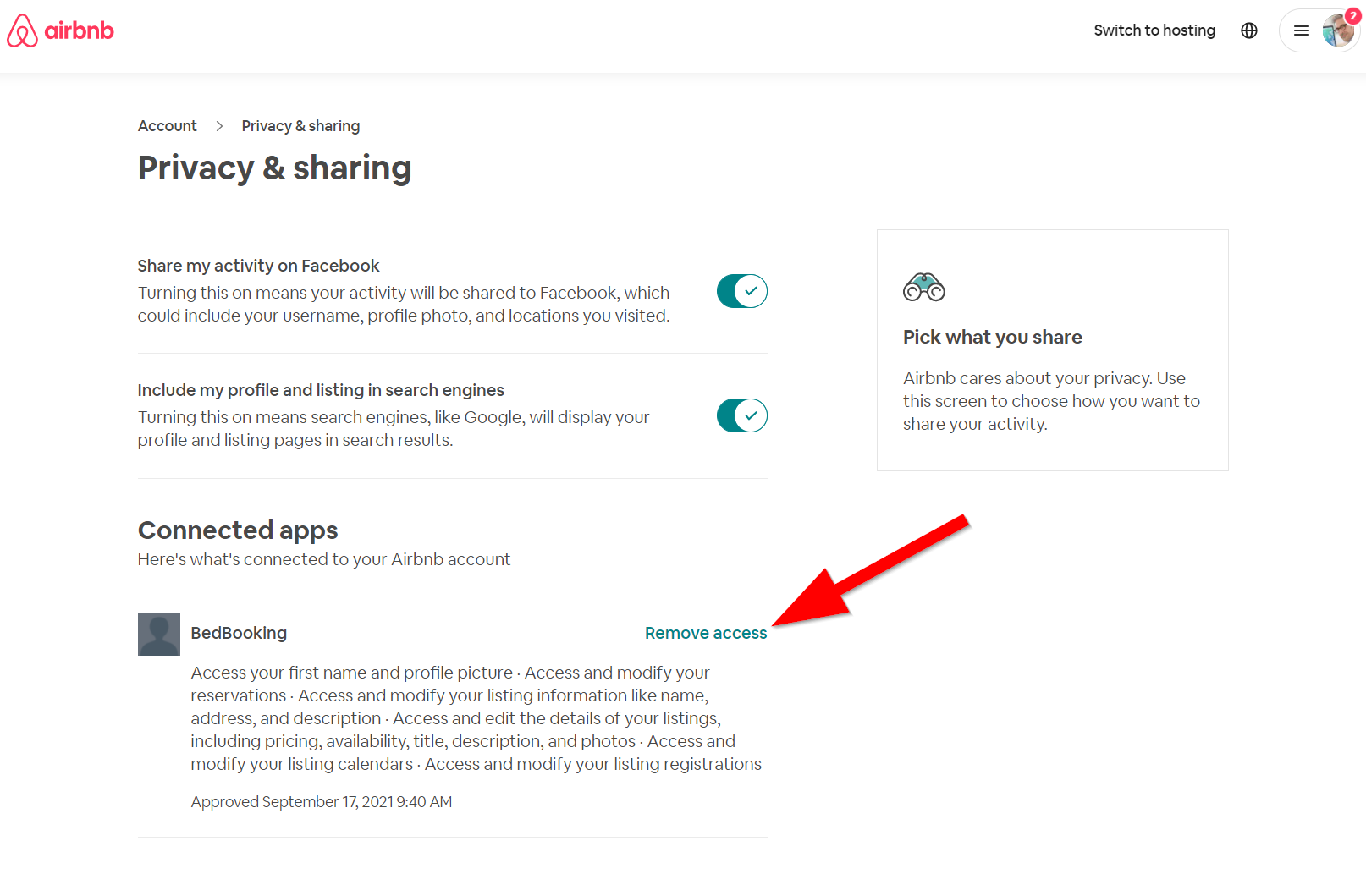 In the Connected apps section, press Remove access to disconnect BedBooking as Airbnb's Channel Manager.
The BedBooking integrator has logged out of your Airbnb account.
IMPORTANT
From now on, cross-platform synchronization will no longer be active. Modifications of reservations, prices and availability will only be possible in Airbnb.