You can decide which sales documents you want to use.
1. Open the Invoices menu.
2. In the Invoices module, select the Settings -> Account settings menu.
3. Select Additional documents to issue from the Your account section.
4. Save changes.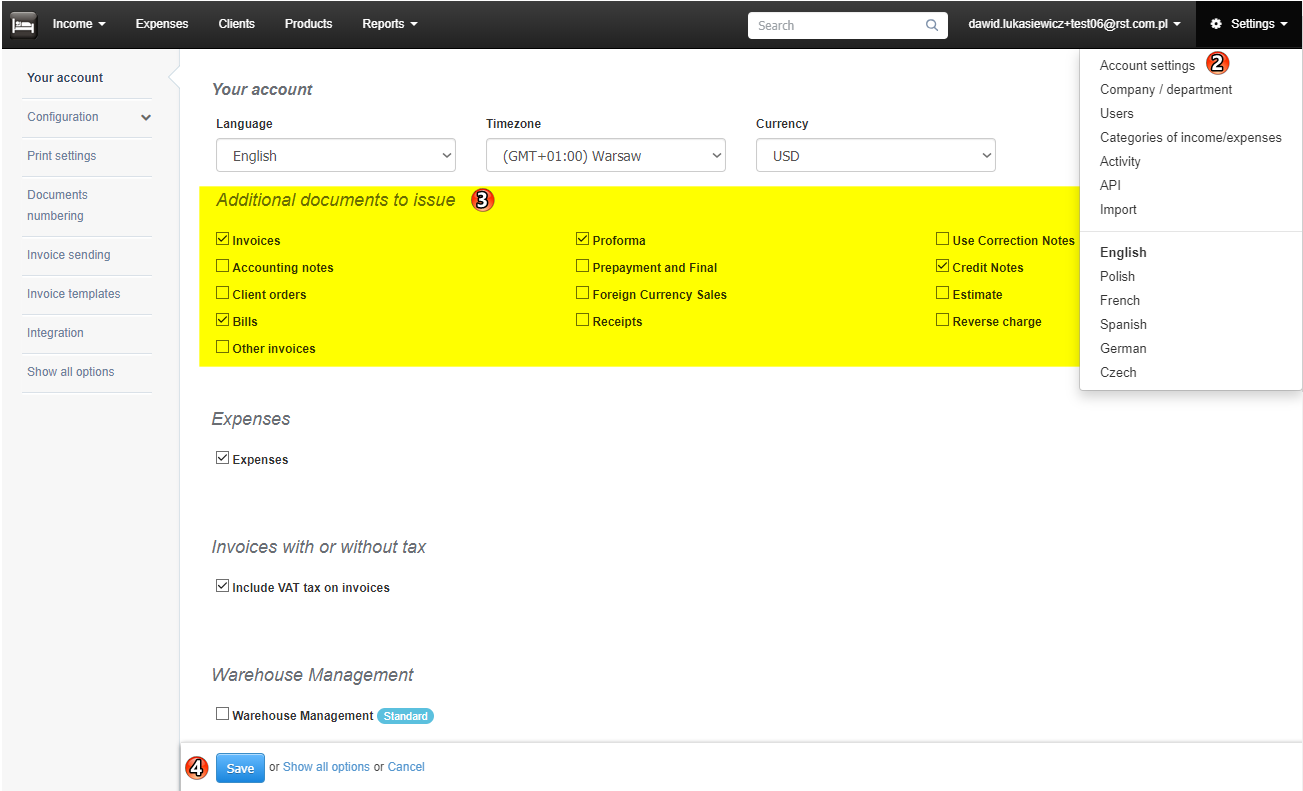 5. Go to the Configuration section.
6. Set Default invoice = Bill.
7. Save changes.