After completing the process of creating and launching the Booking.com connection, the BedBooking application will automatically start downloading new reservations from the Booking.com portal.
If you have reservations on Booking.com that are not on the BedBooking calendar before connecting, select the Download bookings from Booking.com option. This way, when the connection is enabled, all existing and future reservations from Booking.com will be downloaded to BedBooking. You don't have to manually transfer previous reservations. This option should be selected by new users who have not manually transferred Booking.com reservations before.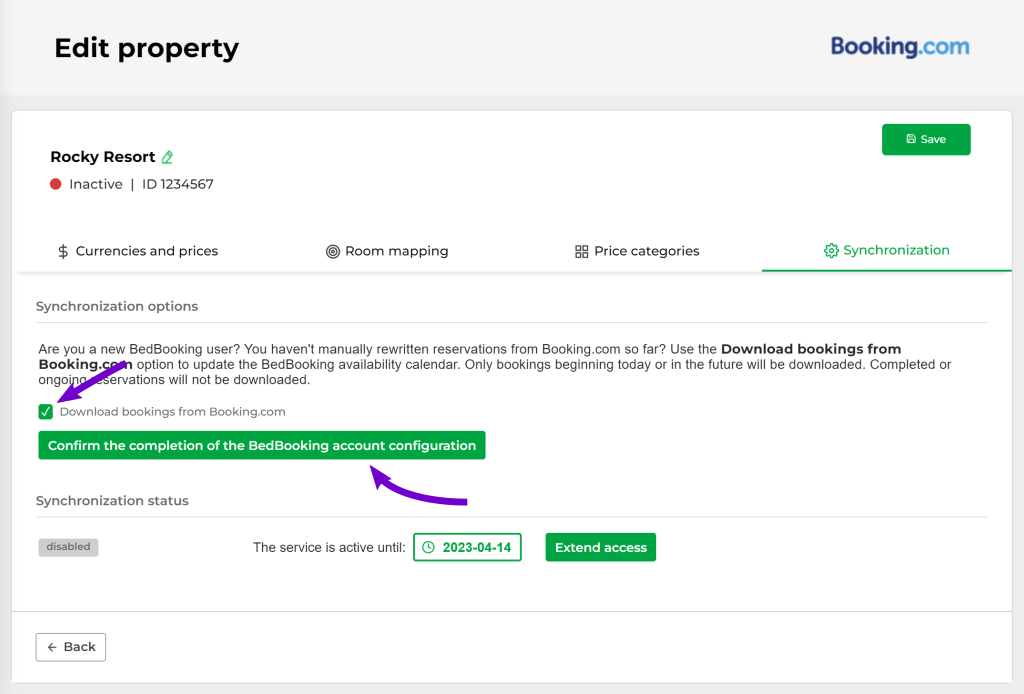 If there is a reservation in the BedBooking calendar and there is a Booking.com reservation during its date, during the first synchronization and with the "Download bookings from Booking.com" option enabled, the BedBooking reservation will be cancelled and the Booking.com reservation will replace it on the calendar. All cancelled reservations can be found on the Reservation List in the Cancelled tab.