1. Make sure that you have completed all the required fields in the permission configurator. If any mandatory field has not been completed then a corresponding message will be displayed: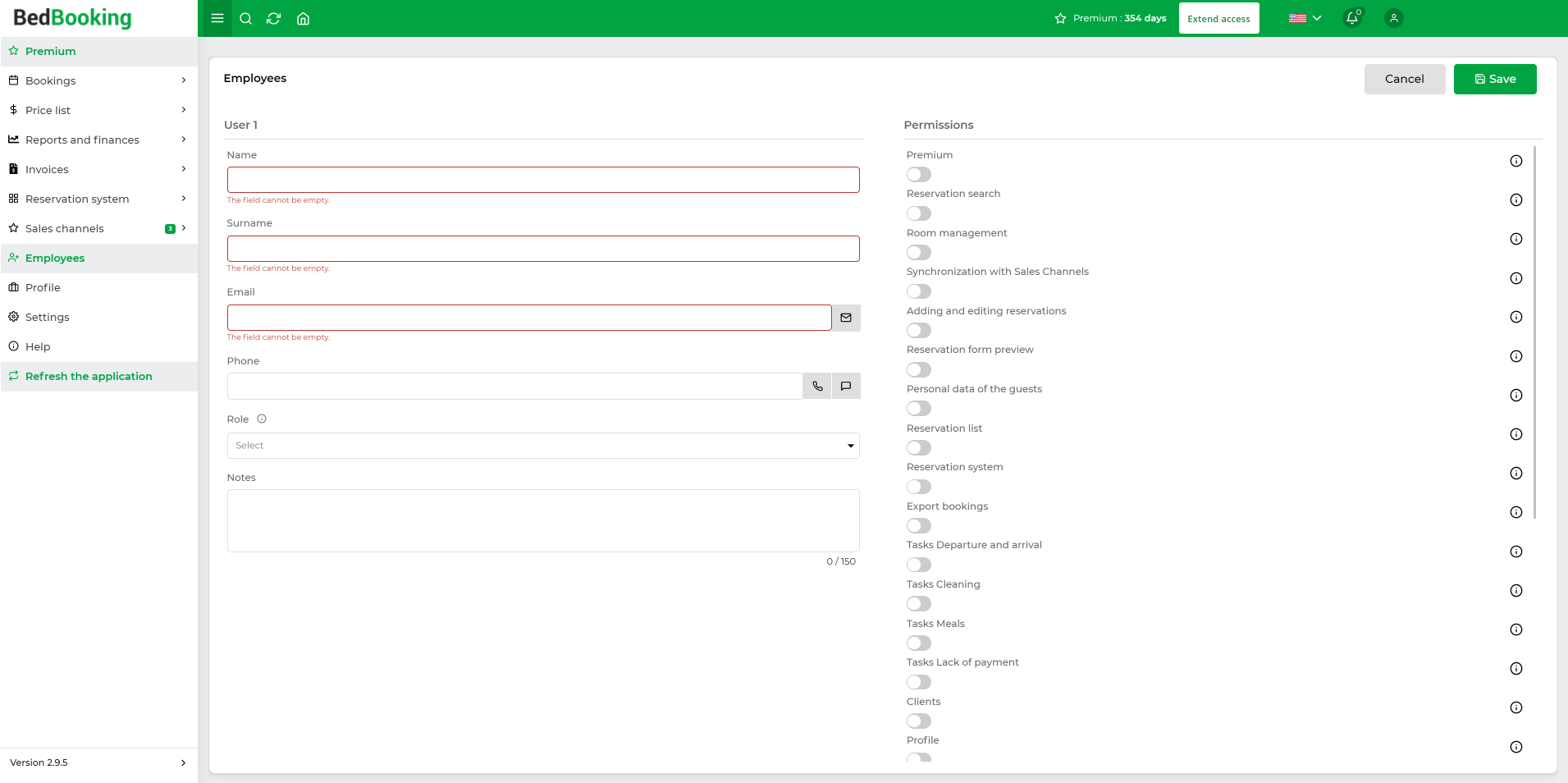 Mandatory fields are:
a. First name
b. Last Name
c. Email
2. Make sure that your employee has not already been added to the authorization system. If so, the Email field (which is the employee's login to the application) will display a message to that effect: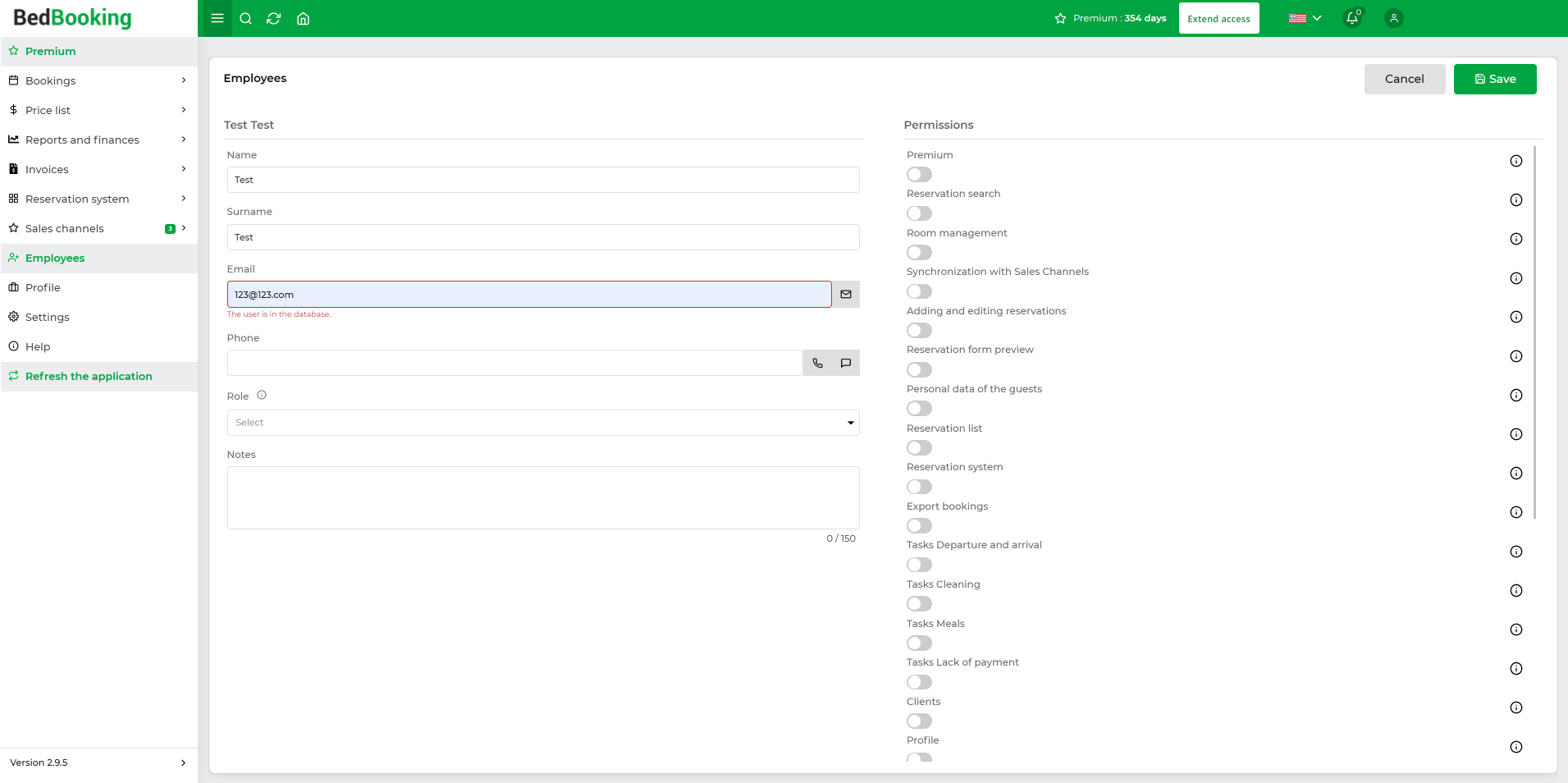 If you have verified the above suggestions and still can't find the reason why you can't save the Permission System configuration, please contact us - support@bed-booking.com.