The Revenue and Occupancy module shows these revenue and occupancy values on a timeline. It is a line graph that provides insight into the development of these values of your facility over time. It allows you to see the seasonality of your business by indicating, for example, the periods when it makes sense to apply discounts to long stays for your customers. You can easily graphically compare the condition of your business against previous years.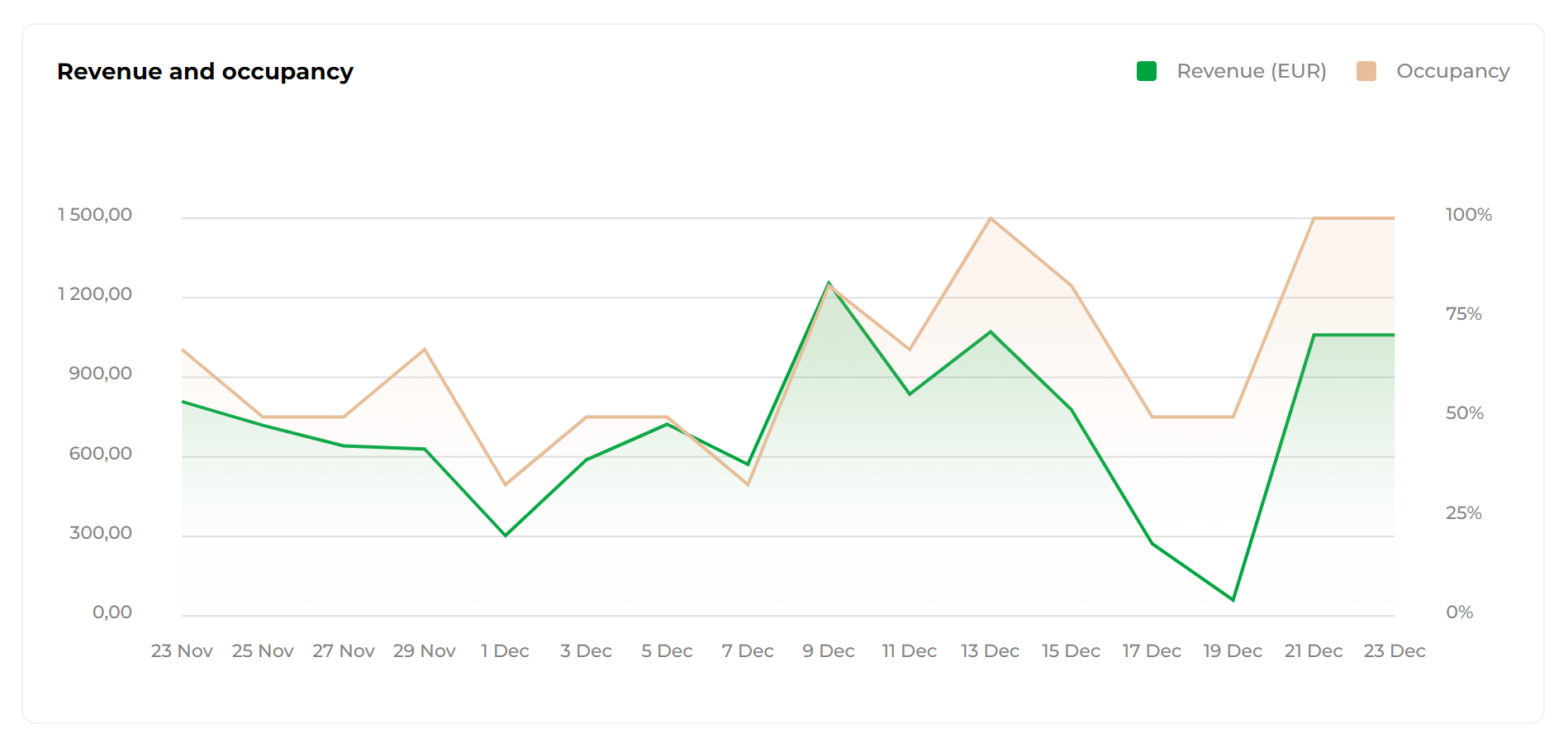 By hovering over or clicking on any point on the chart, you can accurately read the values for the nights of bookings falling on that point.
Want to know how revenue and occupancy are calculated when a booking is not entirely contained in the nights of a chart point? Take a look at this article in the BedBooking Help Center.
If you have any questions about the Statistics module, please feel free to contact our Help Desk - support@bed-booking.com.