The Occupancy module shows the average occupancy of your facility for the time period and rooms you have selected.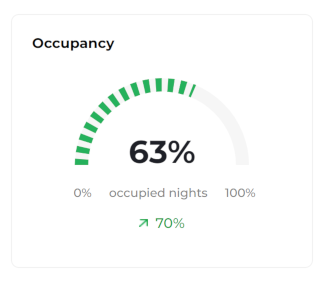 The occupancy rate is calculated by comparing the number of all available nights in your property's rooms against the number of occupied nights in those rooms.

Want to know how occupancy is calculated when a reservation is not fully contained within the selected period? Take a look at this article in the BedBooking Help Center.
If you have any questions about the Statistics module, please feel free to contact our Help Desk - support@bed-booking.com.