Currently, this functionality is only available on the Android application.
How can I set a separate reservation label?

1. Select "Settings" from the menu.




2. In the "Settings" window, click on "Reservation labels".




3. In the "Reservation labels" widow, set your preferred labels.


Don't add too many labels, because in the event of short reservations (e.g. a day), the number of places (available in the tile) is greatly limited.
You can connect label tags with a manually entered text (the functionality permits this).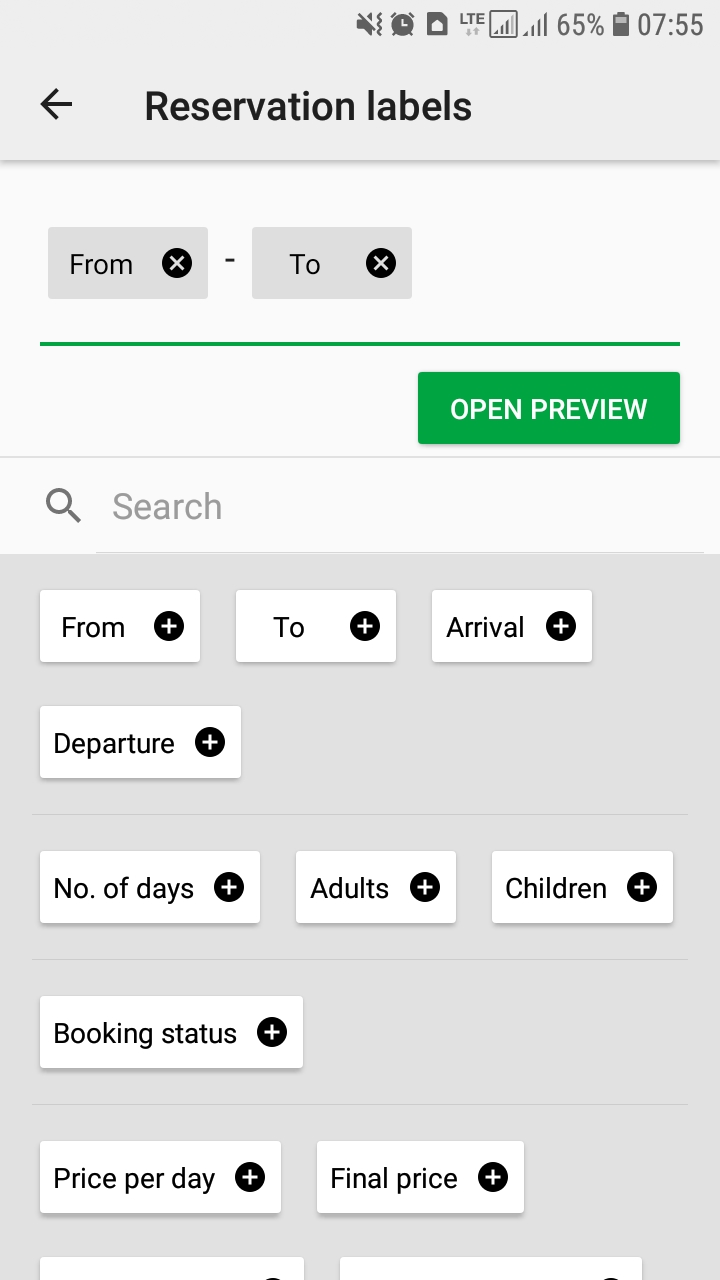 Thanks to the preview option ("Open preview" button), you can preview the configuration effects.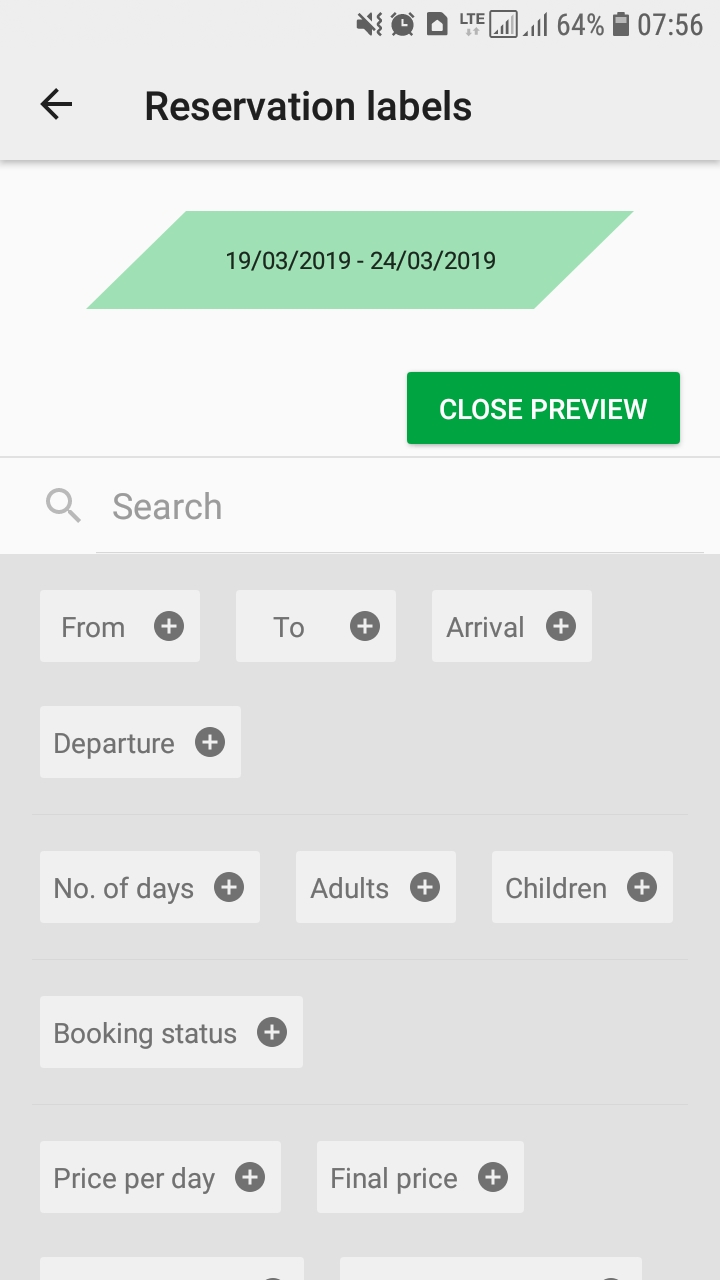 Thanks to the search engine, you can search for required label tags.