Properly set rates are the right earnings. Remember to fill in the prices of accommodation in BedBooking before launching the new reservation system.
The rates you configure will be visible to your guests in the reservation basket. The system only downloads prices from the new version of the price list, so if you haven't configured it yet, check how to do it here.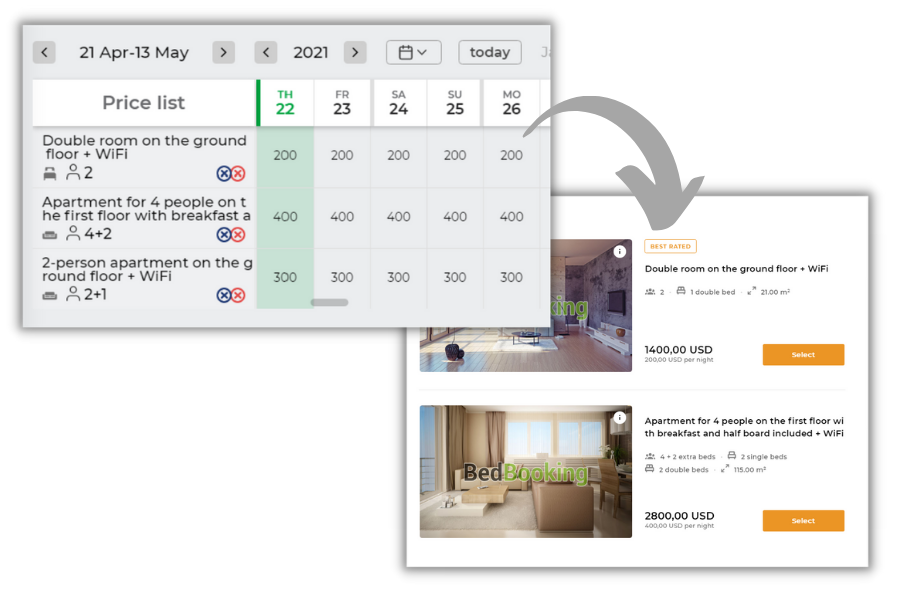 The final amount that your guest will see before confirming the reservation will result from several settings in the configuration of your price list in BedBooking.
The most important is the rate setting for individual rooms and dates on the price list, as well as restrictions. Detailed instructions on how to properly configure the price list and all available options can be found here.
What price list criteria does the new reservation system take into account?
Partial occupancy pricing
These prices depend on the number of guests in a given room, below the maximum occupancy.
Local tax
You can configure the value of this tax yourself, but remember about the applicable regulations. It will be displayed as a separate item in the summary.
Food pricing
If you include the board rates in the accommodation, this amount will not increase the total price for the reservation.
However, if you do not include it, but set the price for the board, then your guest will see each option set by you (e.g. BB - breakfast, HB - breakfast, half board, FB - breakfast, lunch, dinner) along with its price and will be able to add it freely when making the booking.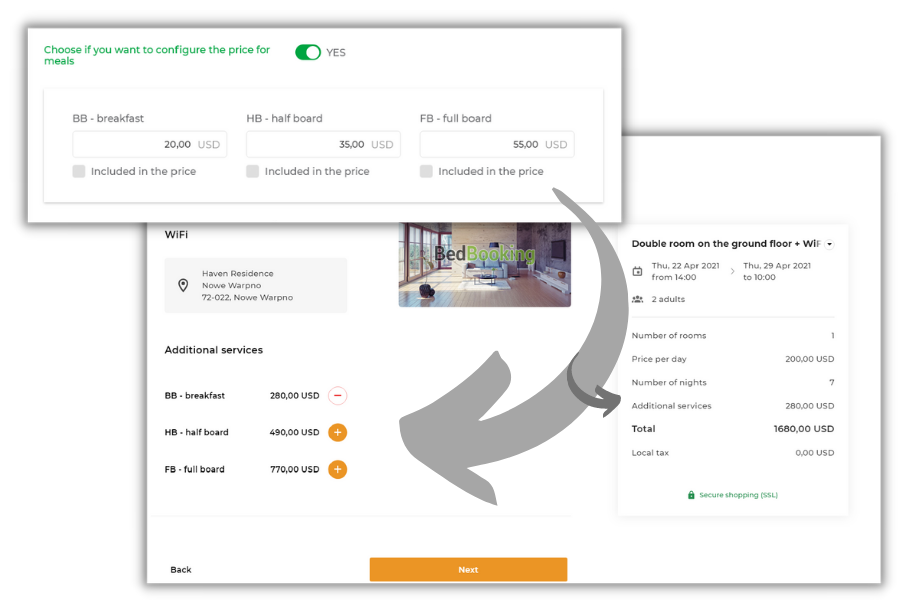 Prepayment
If you decide that you would like to take a prepayment or receive a down payment for the booked accommodation, you can set it in the Price List. Specify the percentage of the requested amount and the number of days before the Guest's arrival when you would like to receive it.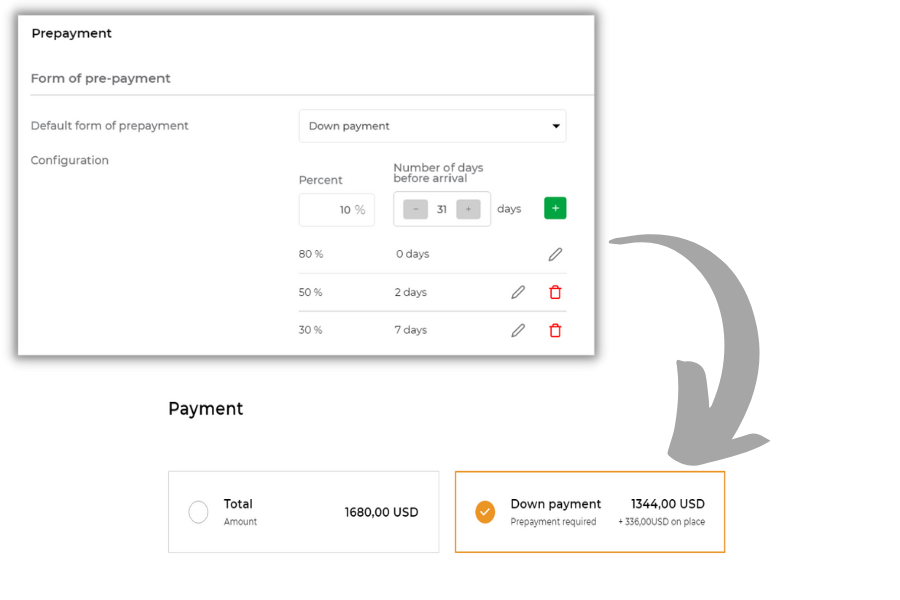 Multi-reservation
There may be times when your guest will want to book more than one room in one reservation. In this case, all the rooms booked will appear in the summary as separate items, with appropriately assigned board rates and other additional services.
---
BedBooking is a mobile reservation calendar available for Android and iOS devices and in your browser. Register today and get 30 days of Premium for free:

Web app: bit.ly/2PPGgmR
Google Play: bit.ly/3teZdxE
Apple Store: https://apple.co/3mJRSnl

More information at bed-booking.com