Along with the BedBooking reservation system, we have introduced a new payment method - "Payment on the spot". This is a response to numerous requests from Hosts from all around the world who would like to accept payment for accommodation this way.
How do I turn on "Payment on place" as the payment method for my booking?
1. Open the main menu and select the "Price list" tab and then "Booking methods"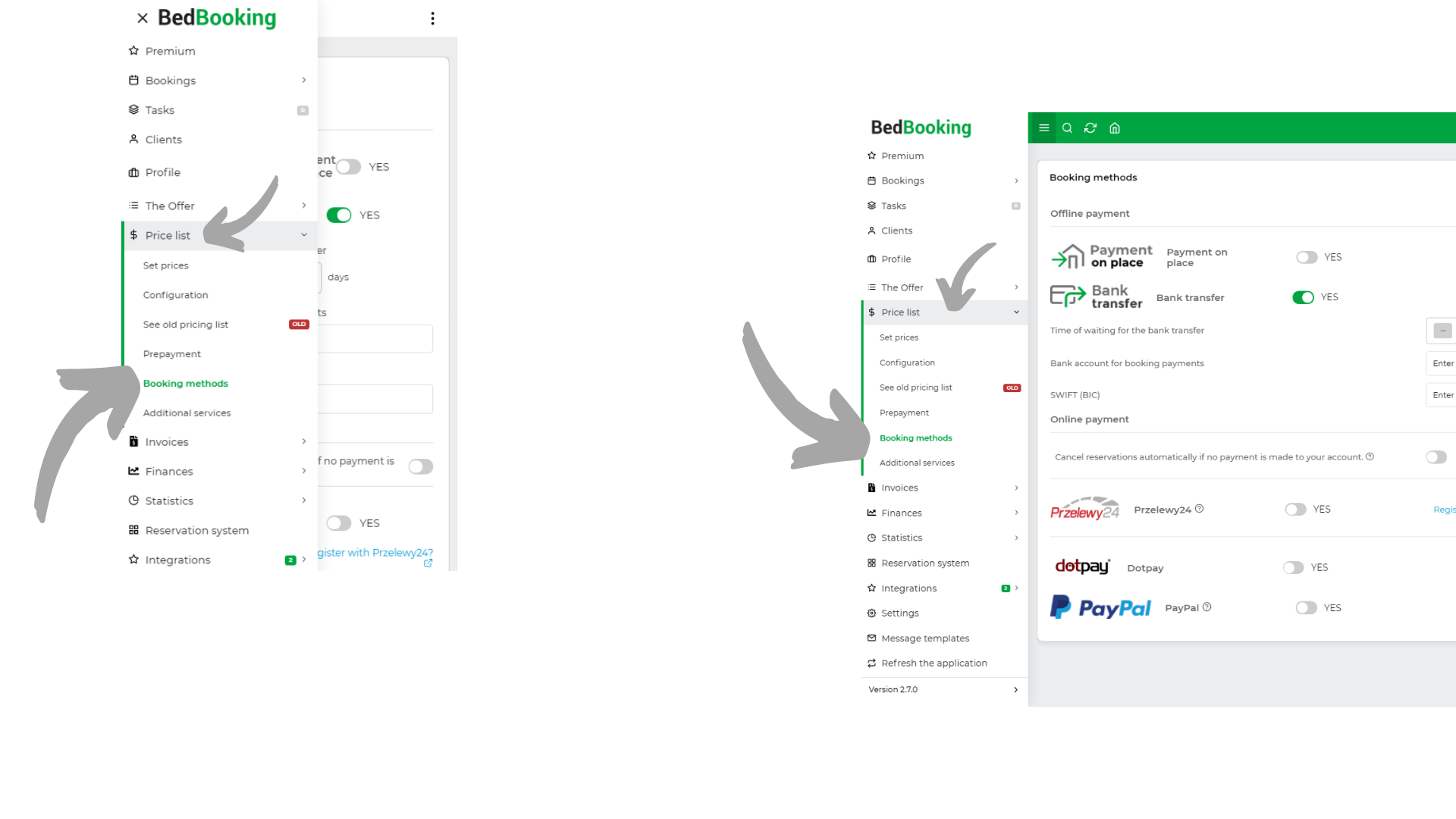 2. In the "Offline payments" section, find "Payment on place"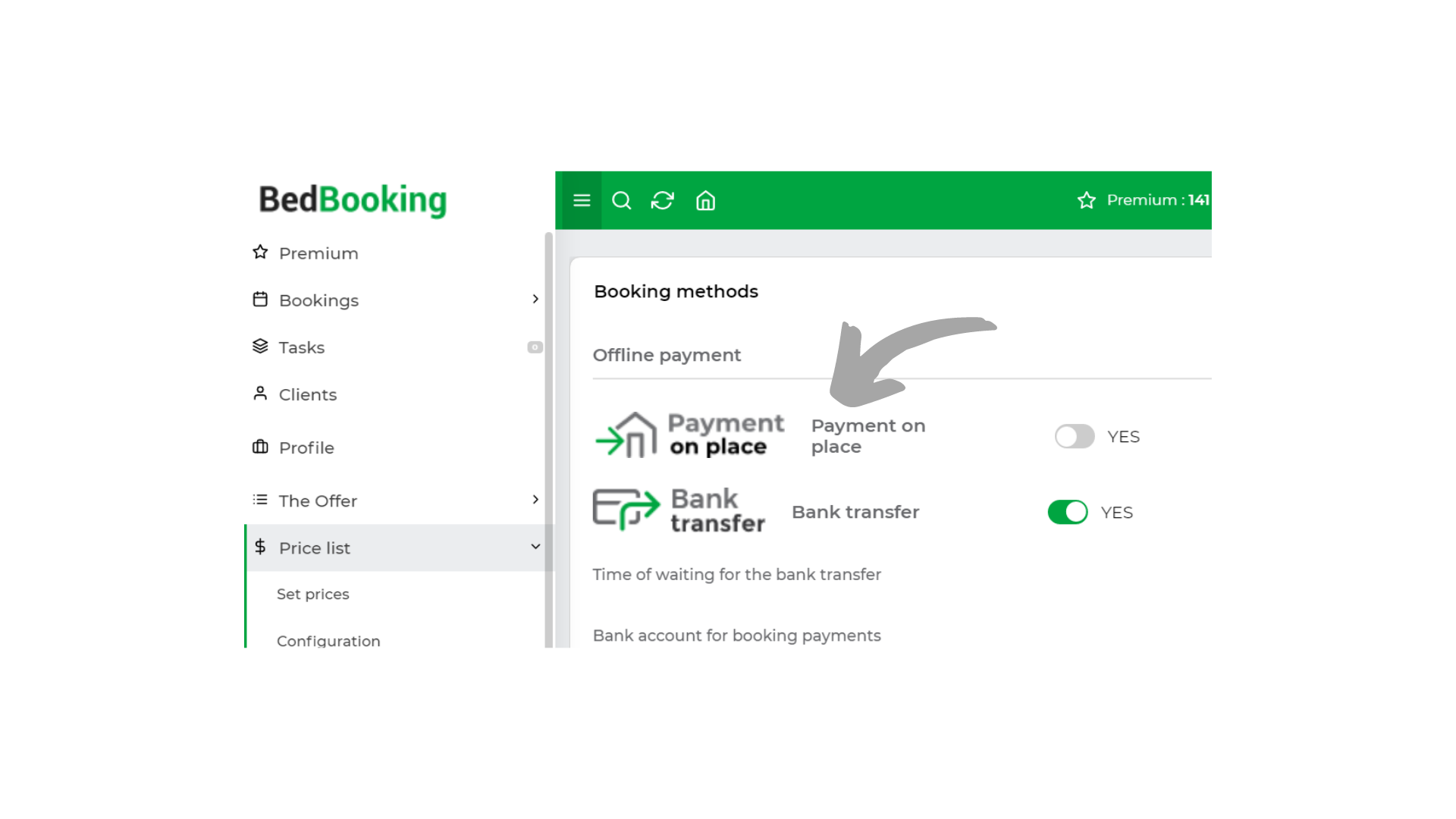 3. Enable the new payment method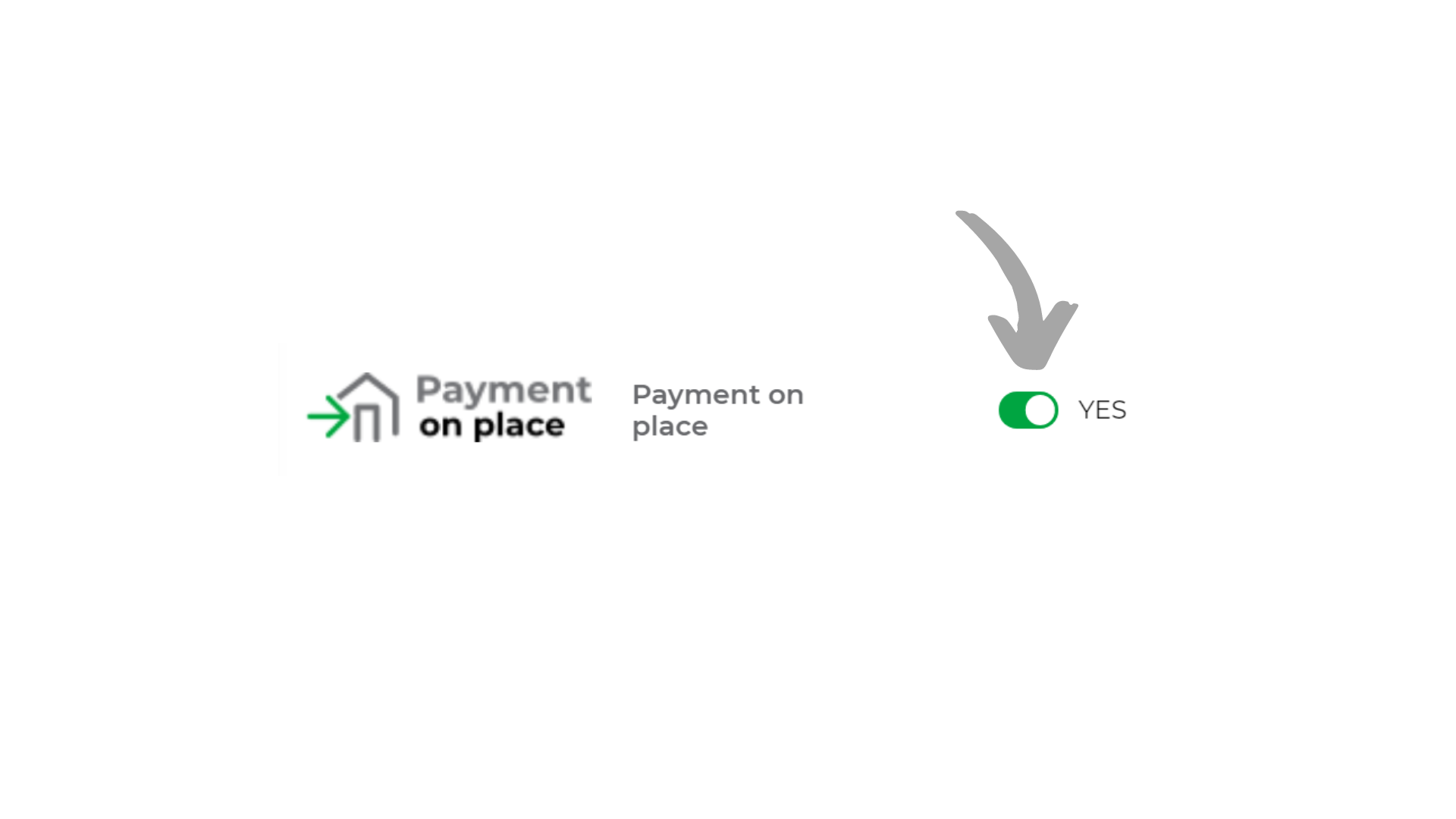 How can your guest choose "Payment on place"?
When making a reservation, your guest will be able to choose the method by which he will pay for the accommodation booked with you. At the last step in the reservation system, guest may indicate a new payment option for the stay by clicking on the appropriate item - "Payment on place".
Attention
Remember to verify reservations from guests who have chosen to pay on the spot. There are some risks involved with this payment method. Each reservation causes that the room on the selected date is no longer available in the reservation system. This can be used to unfairly block a reservation date. Such practices may be used by your competitors. For example, there are cases where competing properties intentionally book a false stay, choosing "Payment on place", thanks to which they can close the availability of the date in your facility, thus preventing your guests from making a real booking.
---
BedBooking is a mobile reservation calendar available for Android and iOS devices and in your browser. Register today and get 30 days of Premium for free:

Web app: bit.ly/2PPGgmR
Google Play: bit.ly/3teZdxE
Apple Store: https://apple.co/3mJRSnl

More information at bed-booking.com