The BedBooking reservation system allows you to sell accommodation directly. Thanks to this, you can reduce costs by not paying commission on bookings, as it is unavoidable when selling through booking portals. But that's not the only benefit.
You don't need your own website to start selling accommodation and accept reservations online. All you need to do is set your own web address in the BedBooking application, e.g. haven-residence.bed-booking.com. This way you will get an address (URL) that you can put, for example, in your social media, on business cards, or share with your customers during phone calls. At this address, your potential clients will be able to see your current offer and make reservations themselves. Also, your most important information will be visible here, such as your contact details, property and room descriptions, location and reservation conditions.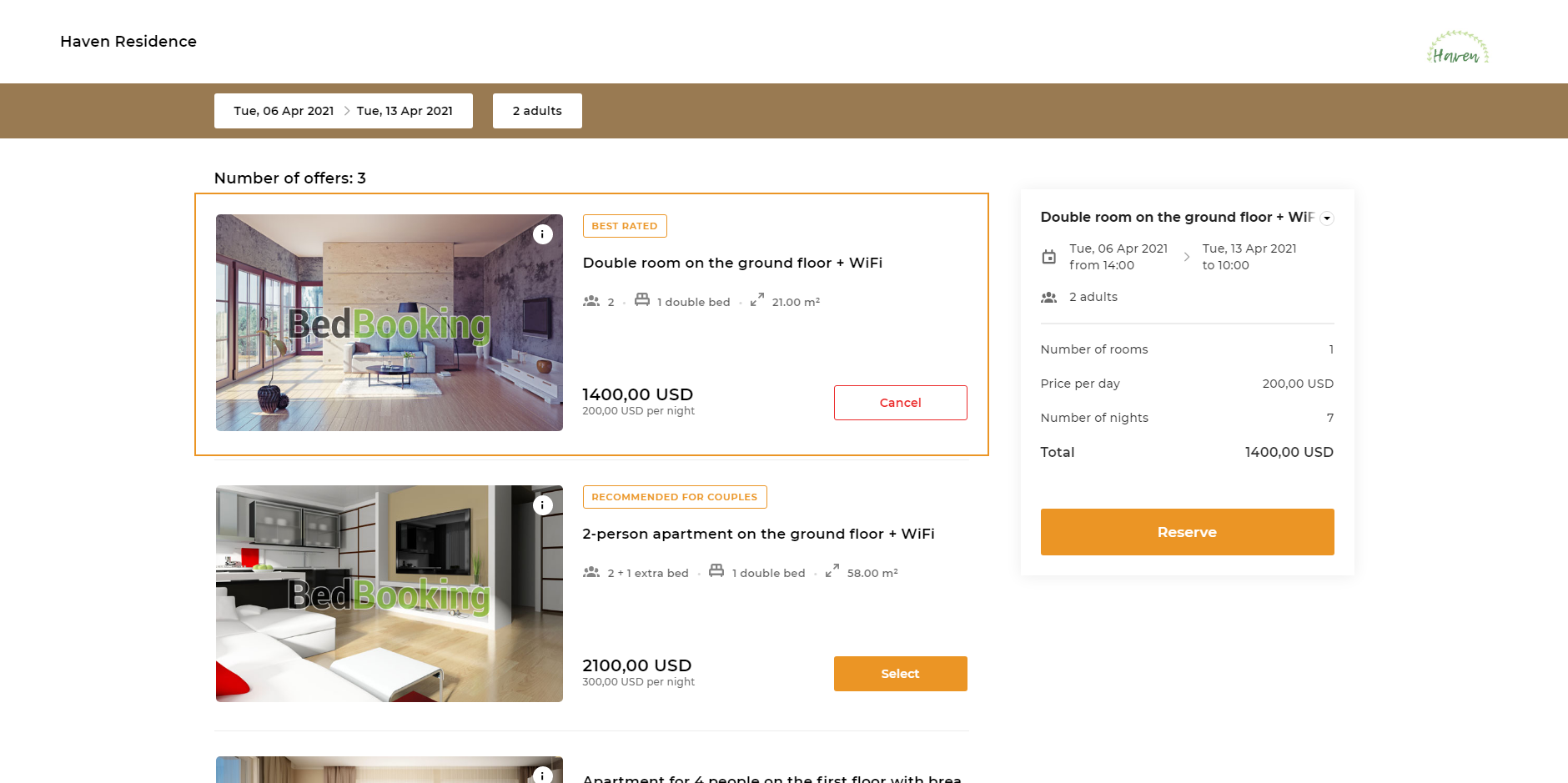 If you have your own website, you can easily connect it with the new reservation system. Additionally, you can place an accommodation search engine and room availability calendars there. Using a simple configurator, you can set your own colors and choose the appropriate language version.

Today, up to 70% of website visits take place on smartphones. Most sales and bookings are also made from mobile devices. Therefore, guided by the greatest benefit for you, we designed the BedBooking reservation system based on the best practices for online stores, while ensuring convenient service on phones.
We want to help you sell better through our solution.
How can the new BedBooking reservation system increase your sales?
First of all - effectiveness
We want the Guest who is interested in staying with you to always see the available rooms. We have introduced the possibility of group booking for many rooms. This way, your guests will be able to book a stay for more people in just one booking.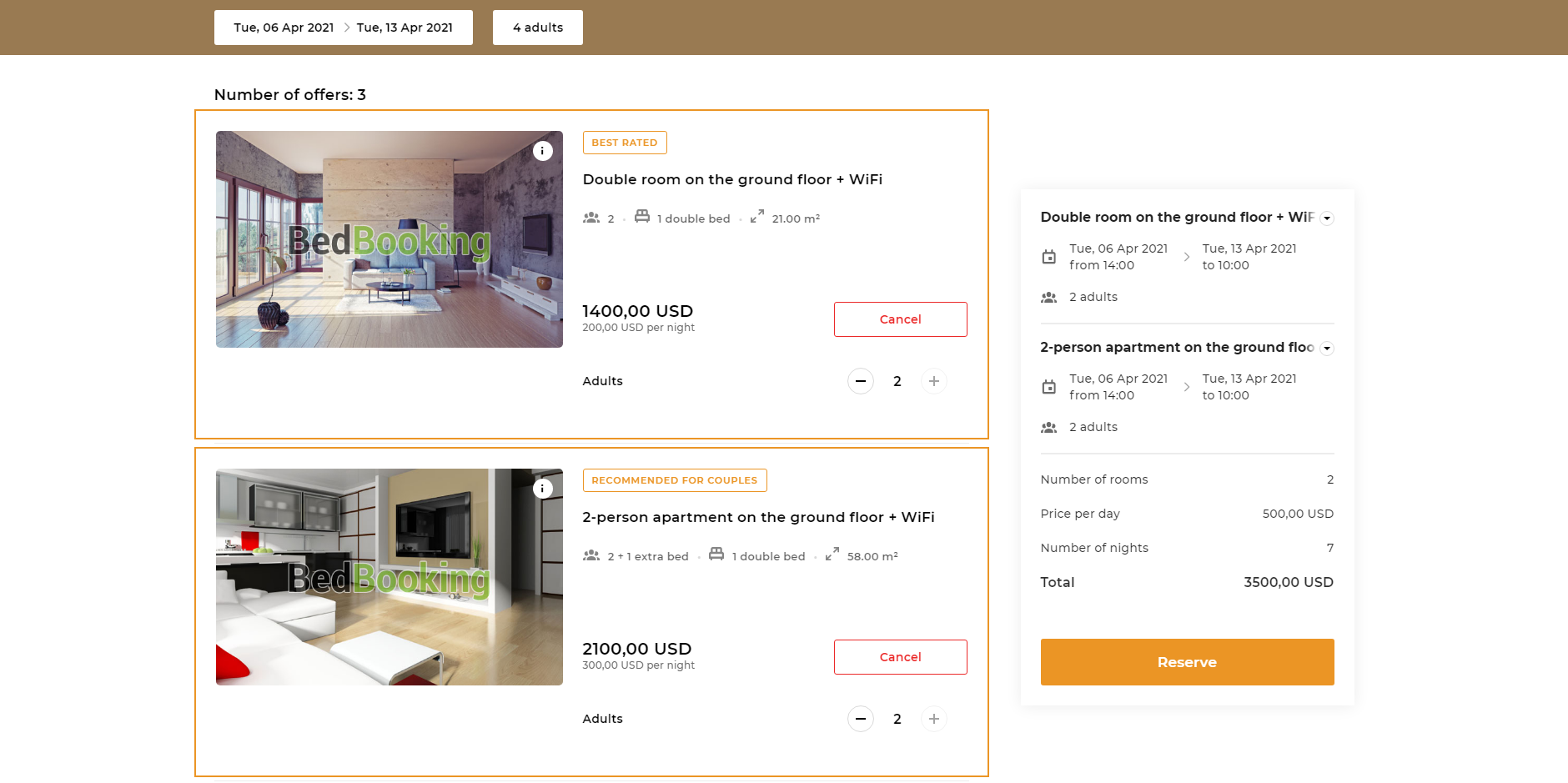 If your guest will not find the room they are looking for, a form will appear in the booking system, by means of which they will be able to send you a query, for example, about the availability of the room on a different date. Thanks to this, you will find out who and what offers your potential clients are looking for and you will have their contact details.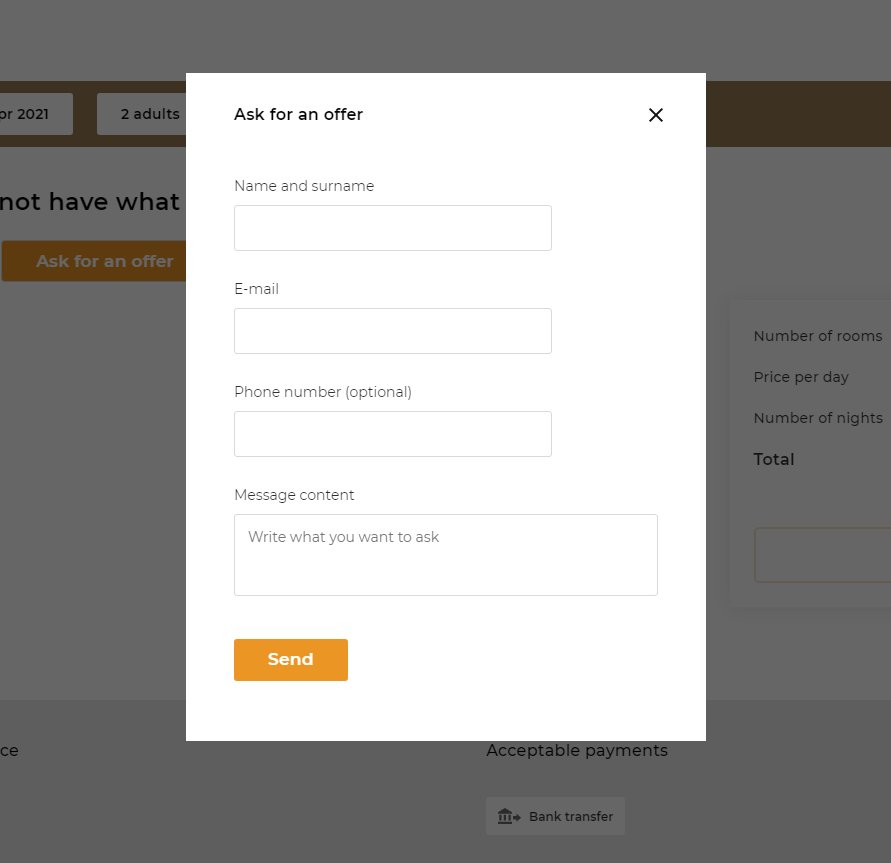 Secondly - automation
We want the searching process in the booking system to be genuinely easy and take as little time as possible. That is why our reservation system is based on information and data that you have already entered into your BedBooking profile. This means that all rooms with their descriptions, photos and the price list can be immediately available in online booking.
Bookings made independently by your Guests will be automatically marked in the BedBooking calendar. Both you and your guest will receive a notification via e-mail with the booking confirmation. If you use integrations with other portals such as Booking.com, AirBnB, etc., information about new bookings will be automatically transferred between the systems to protect you from overbooking.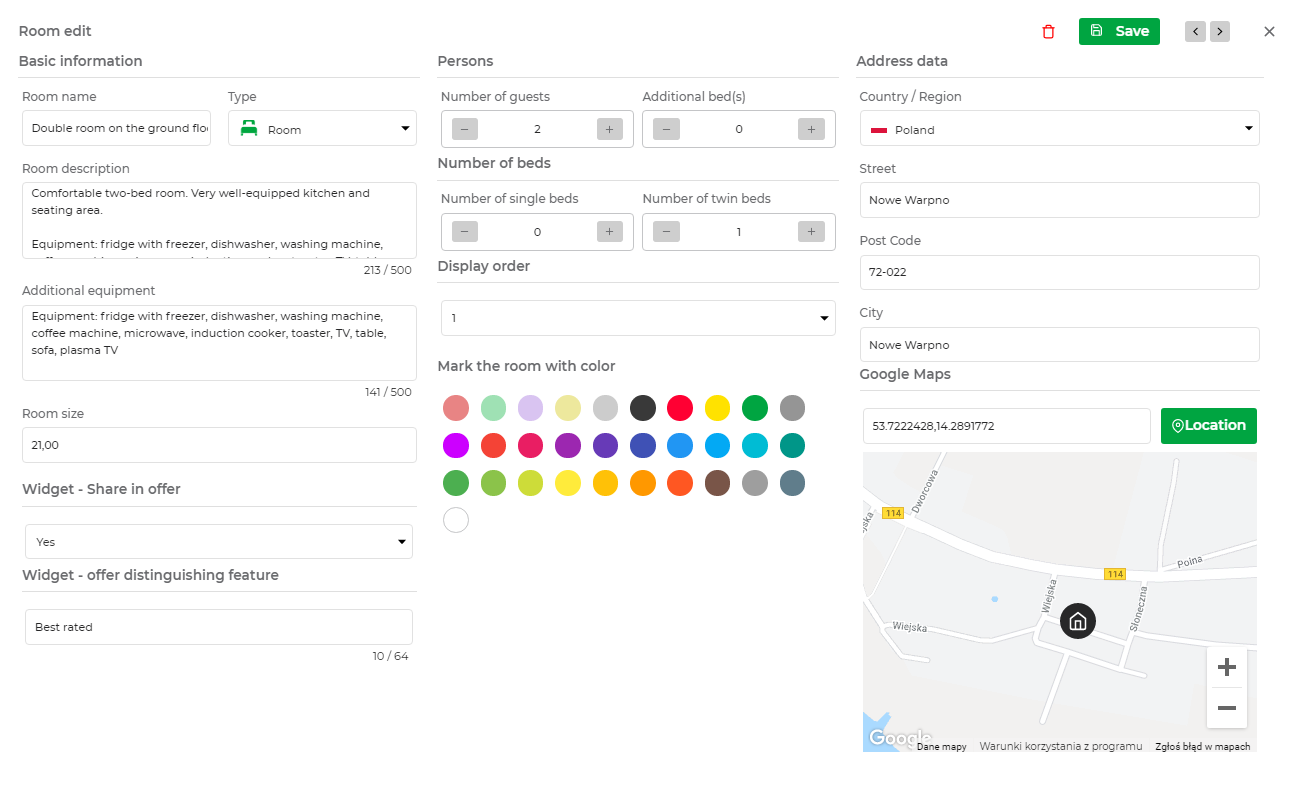 What is important, is that you can change descriptions at any time, add new photos or slogans to highlight your rooms. You are able to freely set prices and restrictions. You decide what and how you present to your clients.
Finally - variety of payment methods
The reservation can be paid fully or as a prepayment. The way the money will go to you is also up to you. Reservations can be paid online (eg. BLIK or instant transfer from online banking), traditional bank transfer or settled on the spot, after your guest arrives. You set the payment method for the reservation as well as the amount and form of prepayment in the settings.
BedBooking is a mobile reservation calendar available for Android and iOS devices and in your browser. Register today and get 30 days of Premium for free:
Web app: bit.ly/2PPGgmR
Google Play: bit.ly/3teZdxE
Apple Store: apple.co/3mJRSnl
More information at bed-booking.com