1. In the "Pricelist configuration" window, set an amount for meals.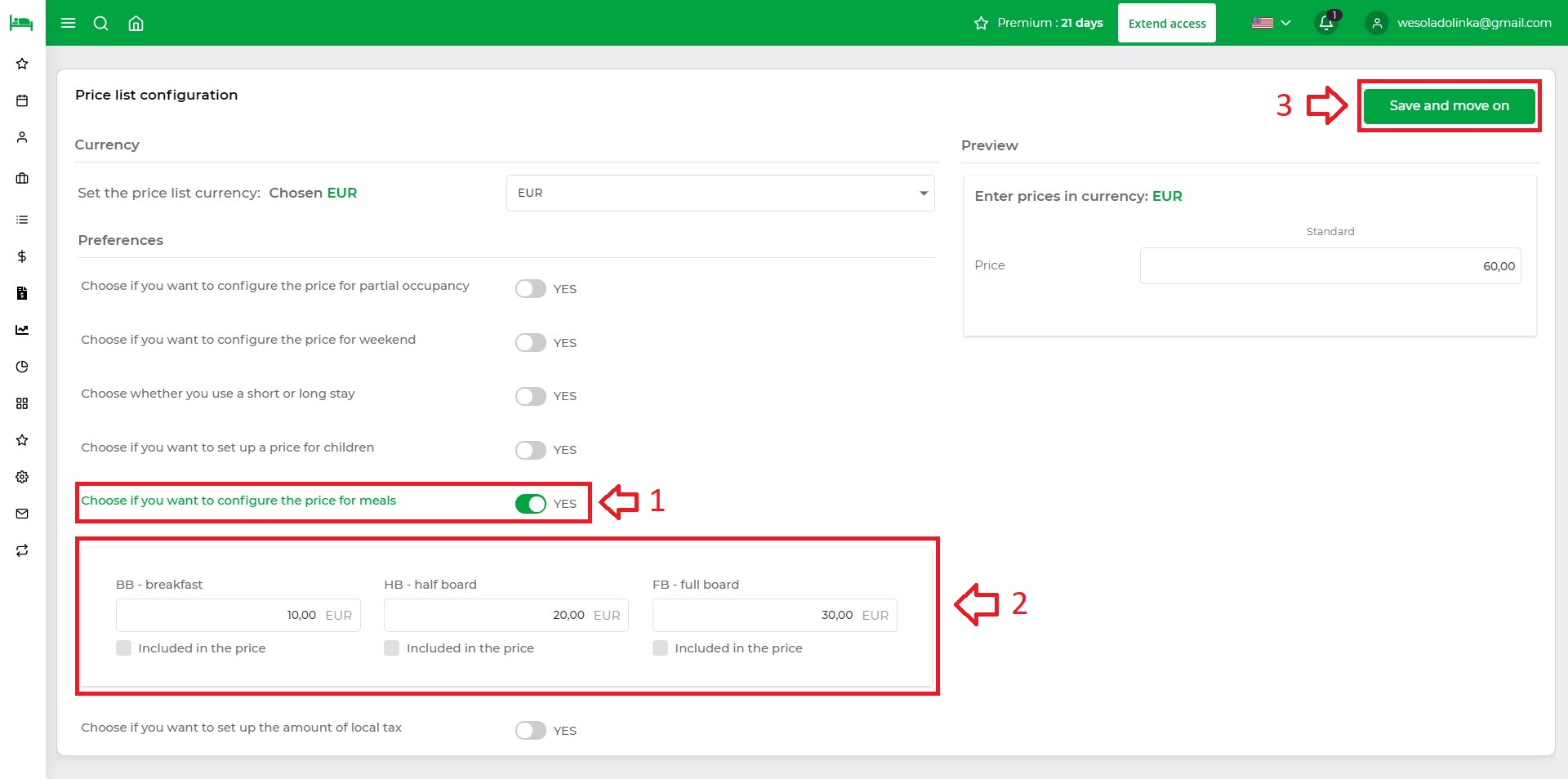 ---
See how the price for meals is calculated.
1. In the booking form, select the board type.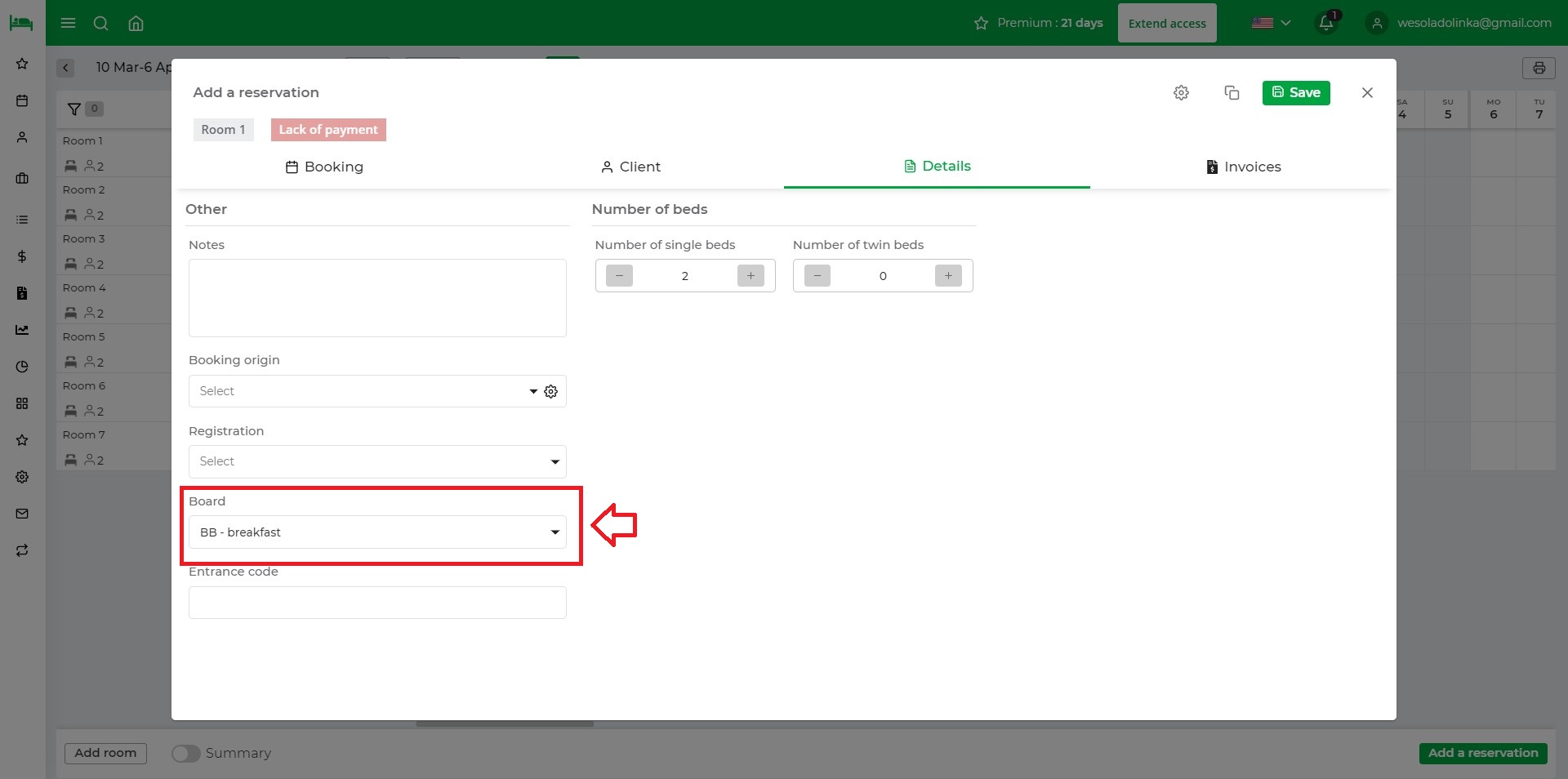 2. Use the automatic booking price calculation option.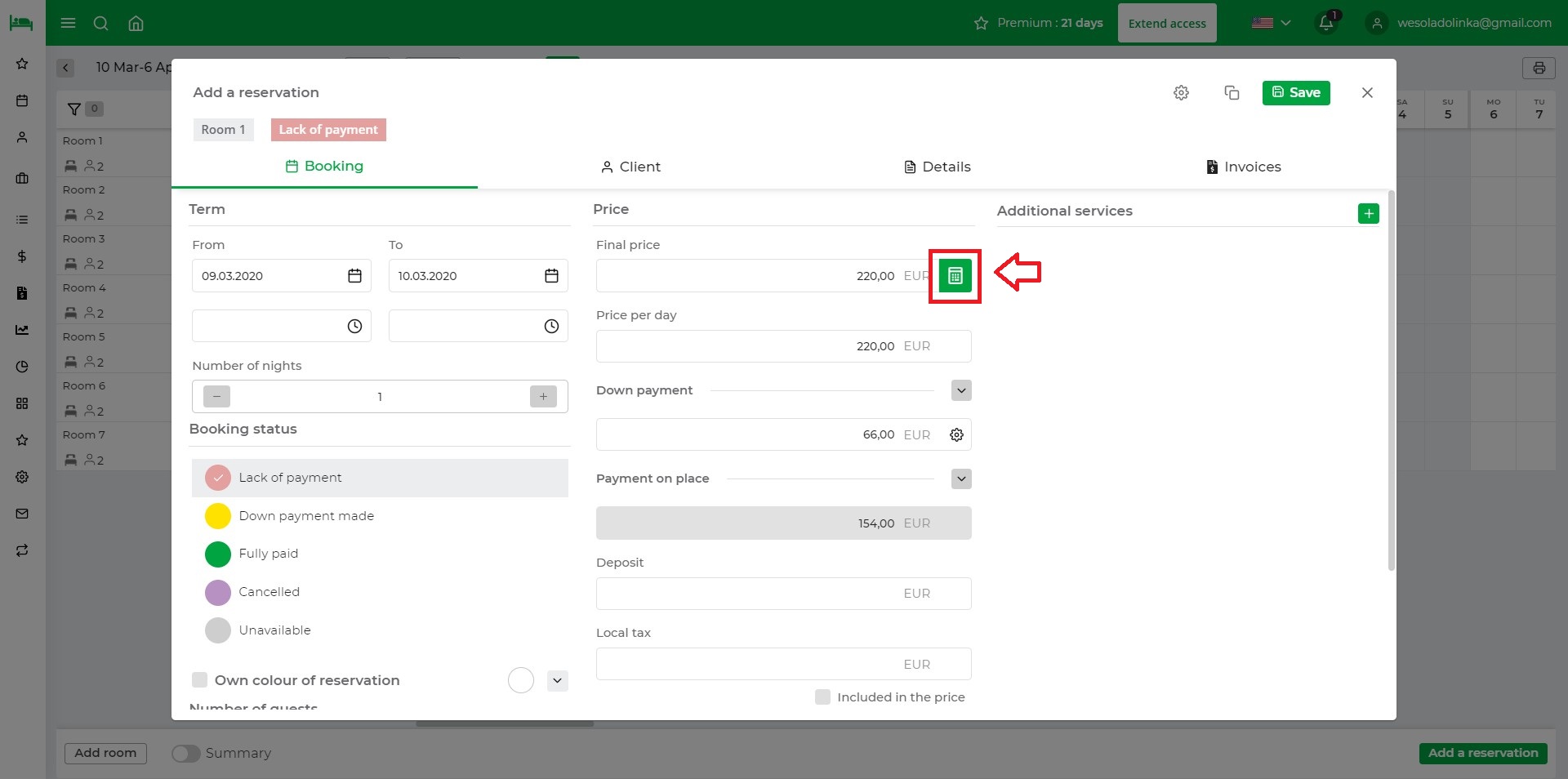 ---
The price for meals is calculated according to the formula:
price for meals x number of people x number of days
---
Related articles:
How to set (enable) a price for meals?
How can I resolve a problem with missing fields on the form after installing the application?