What's new in the app?
In the latest update of the BedBooking application, a new feature has been introduced, allowing users to log in using Google, Apple, Facebook, and Microsoft. This means that you can now use your existing account on these popular platforms to easily log in to the BedBooking app.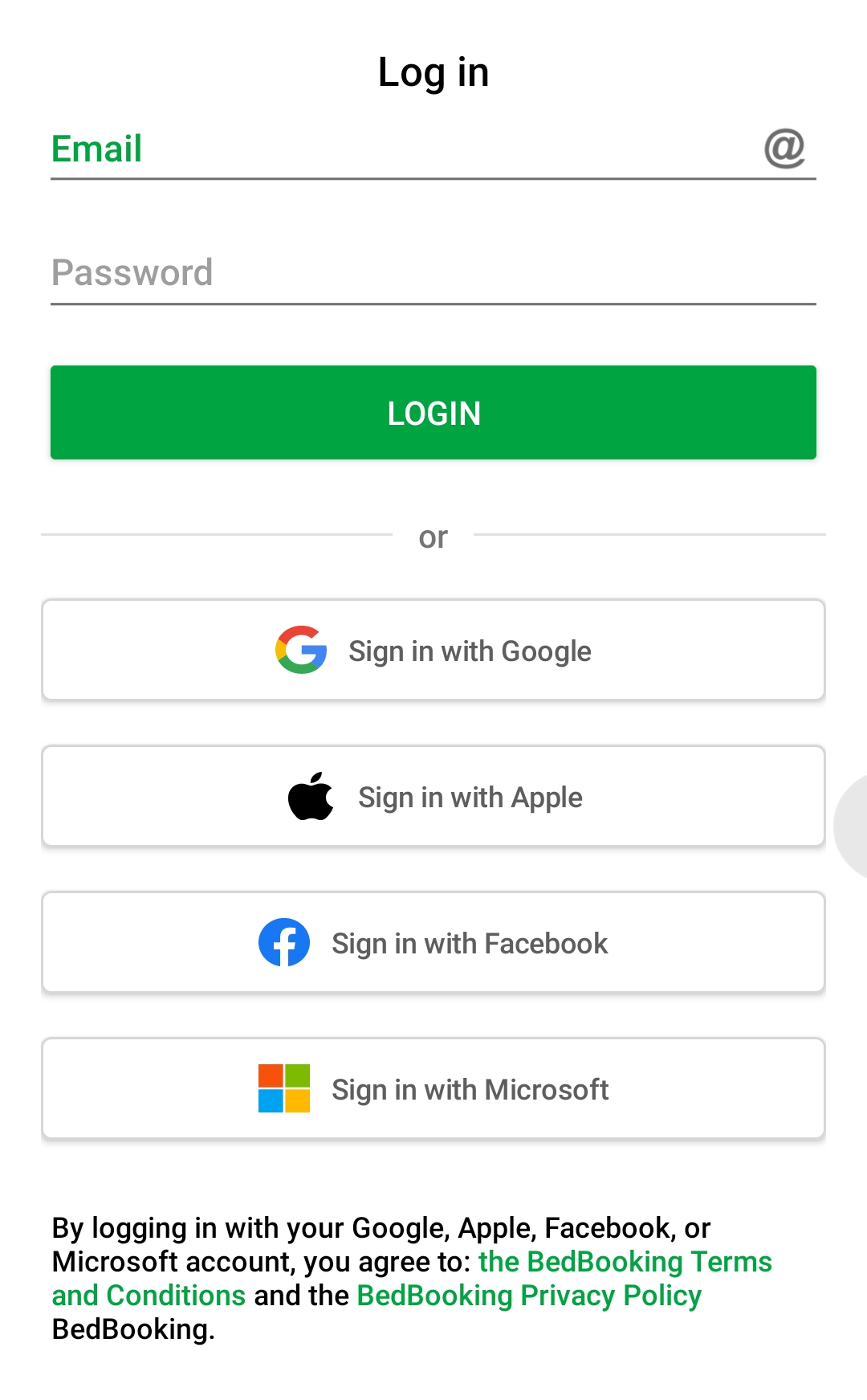 With this functionality, creating a BedBooking account is even simpler and more convenient. You no longer need to create and remember a new password for our app. You can simply log in using your existing Google, Apple, Facebook, or Microsoft account. The login process is also faster now, as you don't have to manually enter your login credentials.
If you already have a BedBooking account and your BedBooking email address matches the email address on any of these platforms, you can take advantage of this new login method.
New updates soon!
DOWNLOAD APPLICATION